Mark Your Calendar! Holiday Open House
October 22, 2020
Hello, friend!
We were busy today, unpacking some beautiful velvet tunics, from Cut Loose, fun baby gifts, from Mud Pie, animal print cross-body purses and wild gift socks and tea towels, you have to see!

We're waiting for silk pillowcases, toddler books for Christmas, cashmere scarves and more great gifts for your friends and family, to arrive!

It's all in preparation for our 9th (ninth!) annual Holiday Open House!
Instead of scheduling events over one evening, we've spread everything out over 3 days, to keep you safe and happy!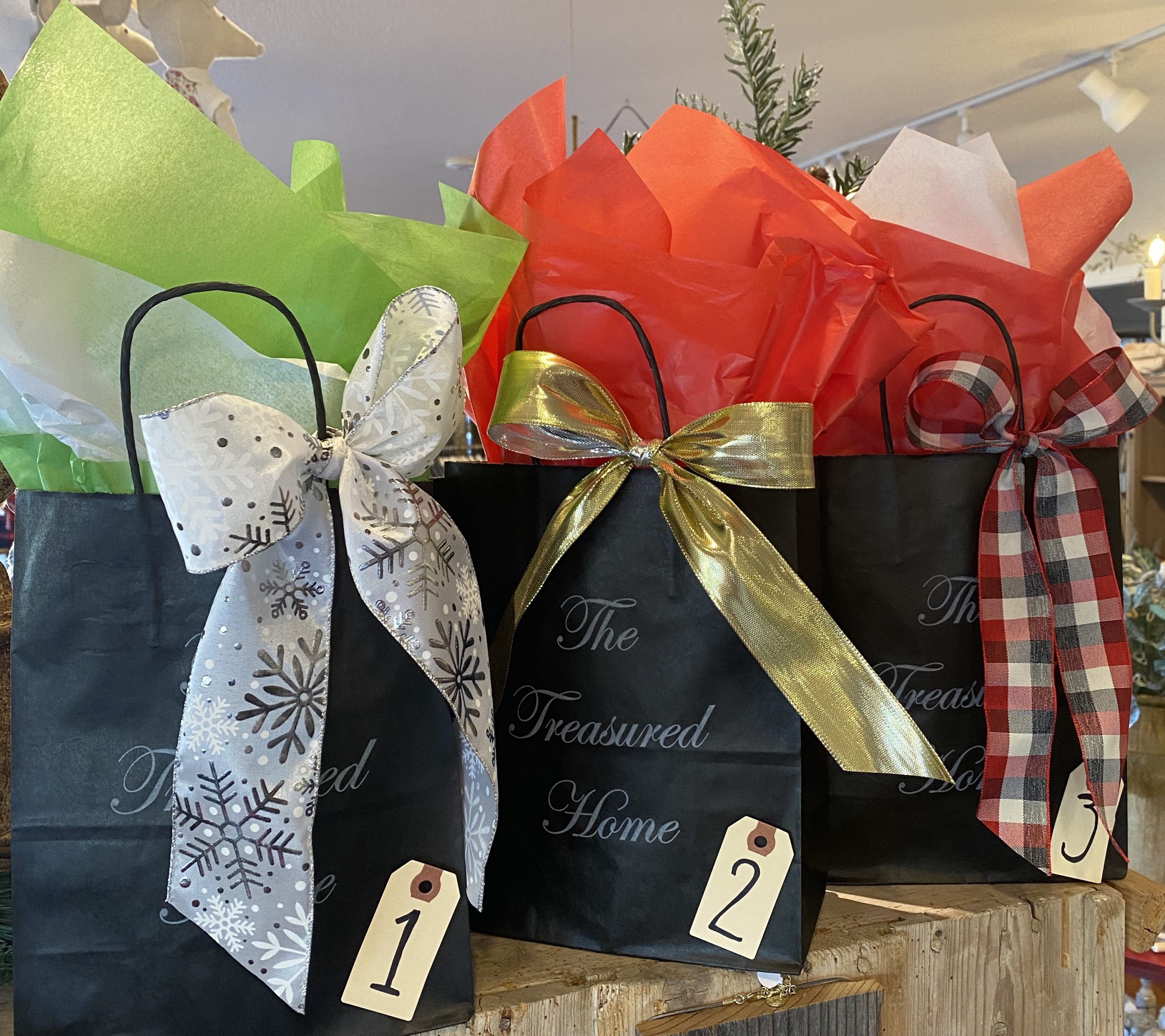 Starting Friday, November 6th, through Sunday, November 8th, we'll have a gift bag table, so you can choose a wrap selection, for each gift you purchase.  We'll do the rest.  Oh! You'll be asked to write a gift tag for each gift. Voila!  You'll be all ready for gift giving!
See the scheduling details here.
We'll be hosting three (3) free Make & Take workshops!
Sign ups details are here.


We know you have lots of choices, when it comes to shopping destinations.  We'll keep working hard to provide a wonderful shopping experience for you!
When all else fails, remember we have Gift Cards, for the hard to buy for!

Until next time, stay well and say your prayers!
New arrivals, classes, and creative inspiration
is headed your way!
Signup for our weekly newsletter
Follow Us For More Inspiration