Let's catch up!
November 17, 2021
Hello gorgeous!
I hope you're doing wonderfully!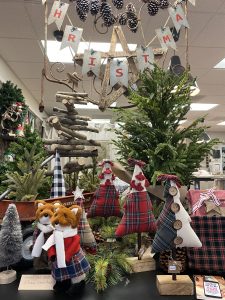 This season is always full of expectations and obligations.  I'd like to take a minute to remind all of us to slow down.  I don't mean we should spend our days on the sofa…I mean slowing down just enough, that we have time to really listen to friends and family.  To pay attention to some one that needs to know they matter to us.
It's so easy to over schedule ourselves, to the point we're playing catch-up all day.  We take pride in being productive and checking things off the list…when a little quiet time, or connection with a friend or sister, is over-due.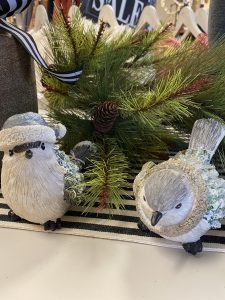 You see, I'm talking to myself here, as much as anyone else!  I need to put this message on post it notes around the house!
I'm getting better though.  Last week, I was able to join some wonderful women friends, in Texas. A few months ago, we decided to all go to the Houston Ballet's annual fundraiser, The Nutcracker Market.
Thousands of women visit this market, over four days!  It's huge!  I was curious to discover the next-big-thing!  I'm not sure I found it, but we sure had fun!
We ate, drank, laughed and shopped!  My favorite thing was visiting The Guild Shop, of St. John the Divine!  It was divine, all right!  Apparently, this is the place well-to-do Houston women donate their clothes, jewelry, art and furniture.  There was no possible way to get any furniture into my carry-on luggage, but I could certainly buy jewelry!
These two are sisters, Gail and Tinker.  What a kick they are! Gail's from Southern California and Tinker used to live in Sacramento and has moved to Texas, where she has other family. They were checking out each other's stash, in the parking lot, after shopping. 🙂
The first necklace is made of coral, with a sterling cross.  My favorite, among many, is this turquoise, crystal, coral and pearl necklace.  Hand made, with polished crystals.  Totally one of a kind!  Many are ethnic pieces, probably purchased while traveling.  There's plenty to check out! I hope you find them as wonderful as I do!
By the way, if you're in Houston, or plan to visit, The Guild is located at 2009 Dunlavy Street, in Houston. If I could, I'd be there every week!
Back at the shop… new goodies keep arriving!
There are a number of wonderful new additions in the boutique. This picture doesn't do this sweater justice.  Dolman sleeves, funnel neck and long.  I brought it in, in this cream color and a charcoal version. Love it!
I also love this knee length cardigan.  Super soft and comfy!  It comes in S-M and L and runs big.  Great to dress up or wear with jeans or leggings!
As I mentioned in today's Facebook Live, I don't by large quantities of any one style.  Usually things come 2 small, 2 medium and 2 large.  Rarely do I reorder, so when you see something you like, you can always call the shop and pay for it over the phone.  Then, if it doesn't work, you just return it.
Well, princess, it's time to wrap things up here!  I hope the sun shines on you today and always!
New arrivals, classes, and creative inspiration
is headed your way!
Signup for our weekly newsletter
Follow Us For More Inspiration