Thanksgiving week, at The Treasured Home
November 23, 2021
Happy Thanksgiving!
While you read this post, Mr. Wonderful and I will have hopefully checked our bags and made it through TSA, on the busiest travel day of the year.
Have we lost our minds, you ask? Maybe, but when your daughter, whom you haven't seen in forever, invites you to join her and her new family, including in-laws I haven't met, I didn't have to think twice!
We are so very grateful to have you in our lives! We love being a part of the community and welcoming you to our home-away-from-home! Thanks so much for your generous support!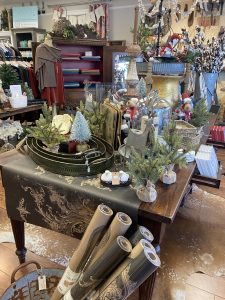 So, I've ordered, reordered and made a plan, knowing that our stellar Shop Sisters are more than ready to fly without me!  Tregae, Darlene, Patti, Linda, Michelle and Susan are my dream team and I'm blessed!
We're closed Thursday, for Thanksgiving, reopening on Friday.
Saturday is Small Business Saturday!
Sign up for our Santa Tray Class!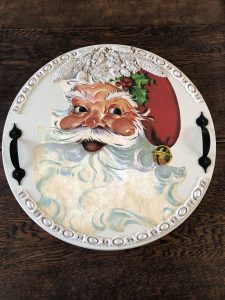 Master crafter, Kathy Pavloski, is our guest artist, teaching this wooden tray class on Saturday, December 11th at 1:00 p.m.  Don't fret! Kathy does all the prep work, including painting the tray! You'll do the fun stuff! There are still a few spots left, so grab a friend and sign up! Go to: http://www.Thetreasuredhome.com/classes
Brighton's best promotion!
Just in time for Small Business Saturday and holiday shopping, is Brighton's most generous offer!  When you purchase 2 pieces of jewelry, you'll get a free pair of earrings!* That's 3 gifts for the price of two! Holy smokes!
*The free earrings must cost no more than your least expensive piece of jewelry purchased, up to $78.00.
Well, that's all for now.  Add a little bit more whipped cream to your pumpkin pie and be nice to Uncle Freddie.  He doesn't know better! 🙂
God bless you and your family, now and always!
New arrivals, classes, and creative inspiration
is headed your way!
Signup for our weekly newsletter
Follow Us For More Inspiration