News from the shop!
February 22, 2022
Greetings, friend!
This is a long one, so have a seat and grab your coffee…or a shot of tequila…or whatever suits your fancy!  🙂  I got a little more long winded than usual!

While Tregae was teaching our super-popular Vintage Window class*, in my absence, last Saturday, I was exploring Oklahoma, with my daughter and her family.  🙂
(*I'm always on the lookout for old wooden windows, so if you happen to have a stash, just sitting around, I'm your gal!)
Family time.
(Landi and Betsy, above)
We listened to a blues band, Friday night, at a local brewery.
 We painted pottery on Saturday afternoon, followed by dinner at a wonderful Italian restaurant, in downtown Marlow. Chicken Parm…always a favorite!
This was my first visit, to Oklahoma, since these two got married, last summer.  I got to spend some wonderful time with Betsy, as well as Landi, her mom, sister, uncle, cousins, granny and the whole gang! Good people!
I was on my best behavior and didn't offer unsolicited advice or suggestions. Truly, a miracle!
Landi's mother, to my left, owns a shop similar to The Treasured Home, so we had lots to share with one another.
Every day, we took Garth, their 6-month old puppy,  for walks and explored where Landi grew up, in this very small town. Every where we went, she ran into someone she knew!
This little boy is the sweetest guy.  He takes up more than his share of the sofa and thinks he's a lap dog.
I don't think I told him that if he comes to Mimi's, he won't be sleeping on the sofa! Shhh! Don't want to spill all of the beans at once!
Ringo's an independent cat…aren't tHey all? I was honored that he wanted to sit next to me.
Back at the shop…
Calling all Cut Loose fans!  We just received this very large shipment today, while I was at the shop! I see some steaming in our future!  This is our first spring delivery, from Cut Loose and it's a big one!
If you don't know about this line, it's dyed, sewn and designed in San Francisco.  All of the fabrics are pre-washed so there's never any shrinkage.  It's all about quality and fun comfort!

Fusion Mineral Paint arrives today!
  Fusion Mineral Paint comes all the way from Canada, as you probably know.  For some reason, this order took forever to get here!  It's worth the wait though. We'll be firming up our biceps, unpacking about 40 boxes of product!
Check out our new I.O.D. Display!
It's so nice to have all of the Iron Orchid Designs transfers and stamps on one wall now, thanks to Mr. Wonderful! So much easier to see everything now!  Their wonderful moulds are on another wall, so don't forget to check them out!
Supply chain issues continue to be a challenge, for the company, since most of their products arrive by container.  I'm amazed that this continues to be a problem.  🙁  We keep everything available in stock and if you ever want a demonstration on how to use their beautiful products, just let us know.

Spring is in the air…
I'm trying to sprinkle signs of spring, around the shop…even though it's going to be a sweltering high of 55 degrees today!
Check out this wonderful antique oak chest of drawers!  I love anything with old marble on it!  The only thing I wasn't crazy about, was that the finish had an orange tint to it.  Sooo…I cleaned it and gave it a coat of of "Weathered" water based stain and sealer, that we stock.  I should talk about it more, because it's so easy to use.  Most stains require any varnish to be removed first. Not this one.  The only thing to remember is to apply it in thin coats.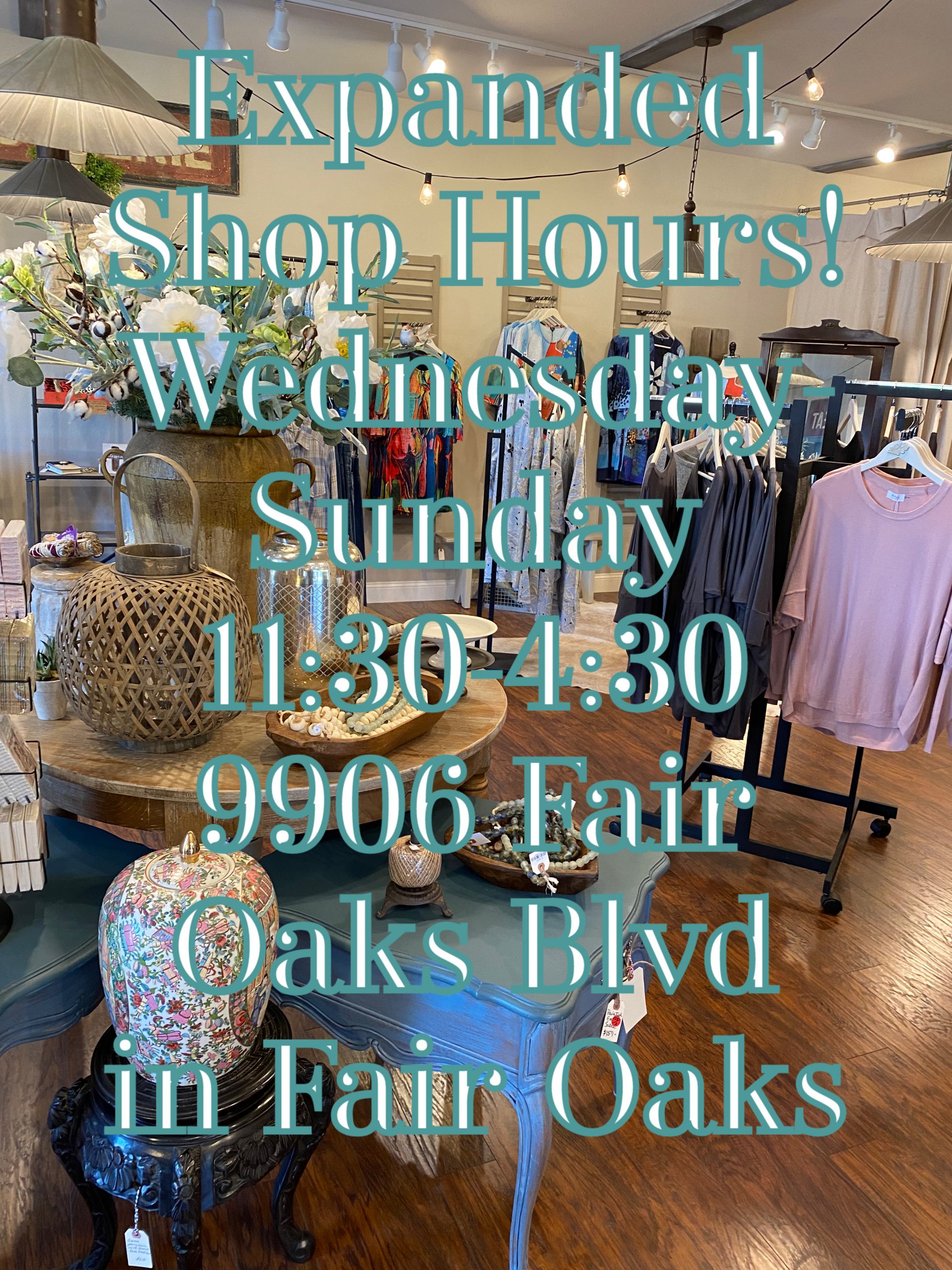 Don't forget, we're now open Wednesday through Sunday!  More days to shop!  Yippee!
Until we meet again, take care and be the one who smiles first.
XO, Barbara
New arrivals, classes, and creative inspiration
is headed your way!
Signup for our weekly newsletter
Follow Us For More Inspiration