Let's see what's going on!
June 9, 2021
Hello, gorgeous!
I'm writing this, on our way to the Reno airport, to pick up our new daughter-in-law, Nina. She's made the very long flight across the country, to spend some family time with us, at Lake Tahoe.  (No, I'm not driving! Haha!) My son stayed behind, to attend a best friend's bachelor party. Then, later this evening, we'll make a return trek to the airport, to pick up Betsy, her fiancé, Landi and her daughter and friend. In no time at all, we'll have a house full.  Just what we always wanted!
_________
Feeling creative?
Back at the shop, I wanted to let you know about space that's still available, in two classes!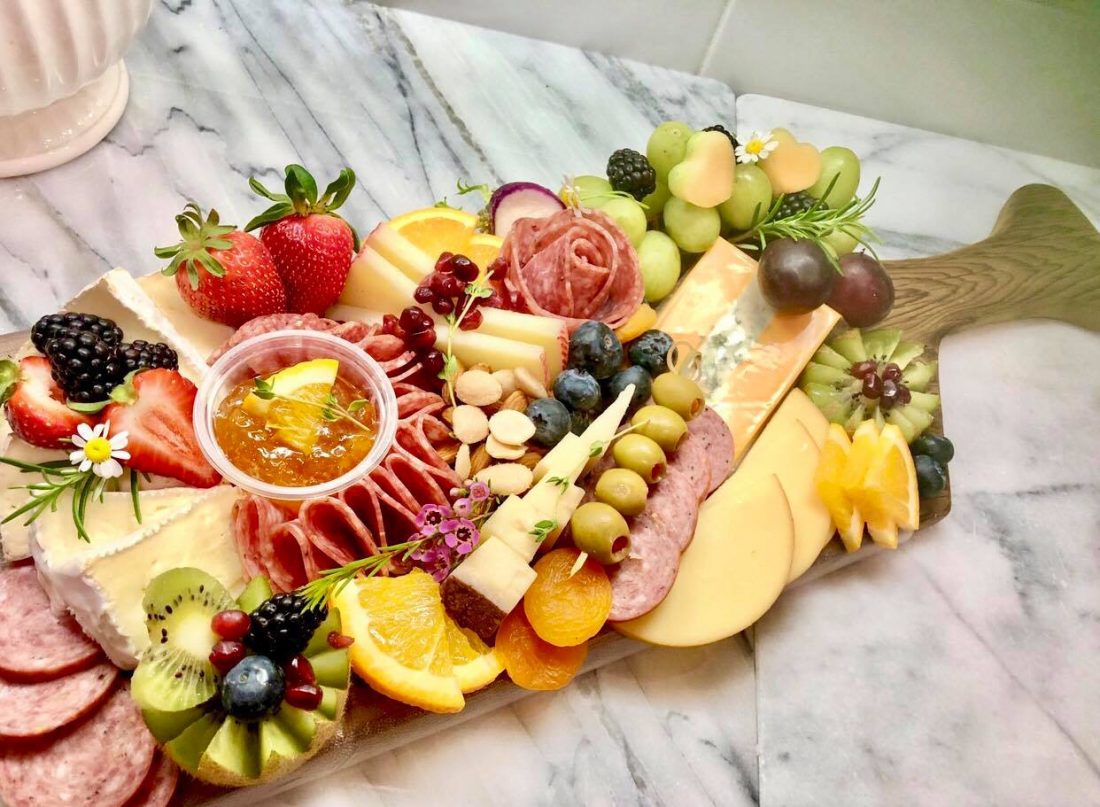 For
Charcuterie Time!  Sunday, June 13th at 2 p.m. $85.00
Husband and wife team, Vicky and Tony, are back for another charcuterie class!  While a retired nurse, Vicky is the creative force that makes entertaining an art form!  She'll show you how to wow your guests every time, following some proven tips.  Everything's included and you'll leave with your own board, filled with treats to share with your family or friends, after class.  Tell them to bring a nice bottle of vino and you're ready for a great evening!  3 spots remain!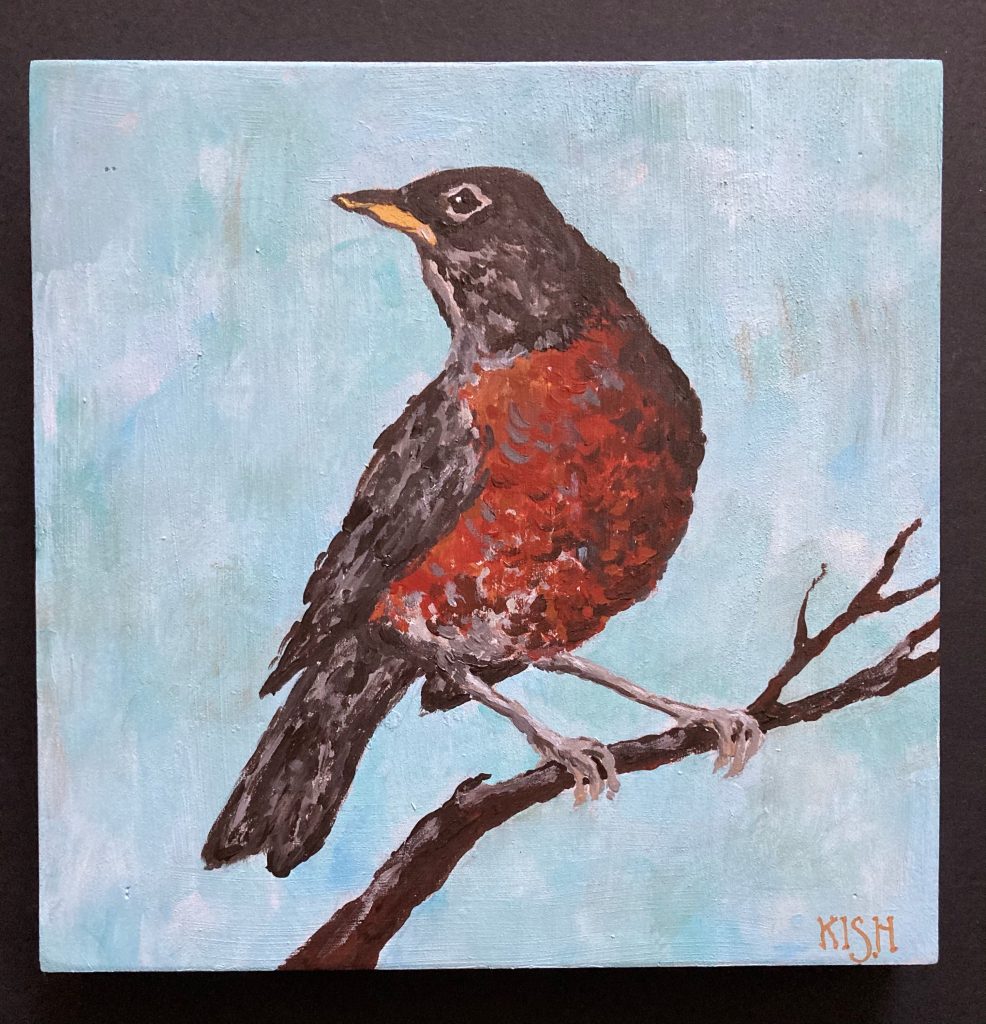 Friday, June 18th, at 6-8 p.m
Part 2, Painting Series for the Novice, $49.00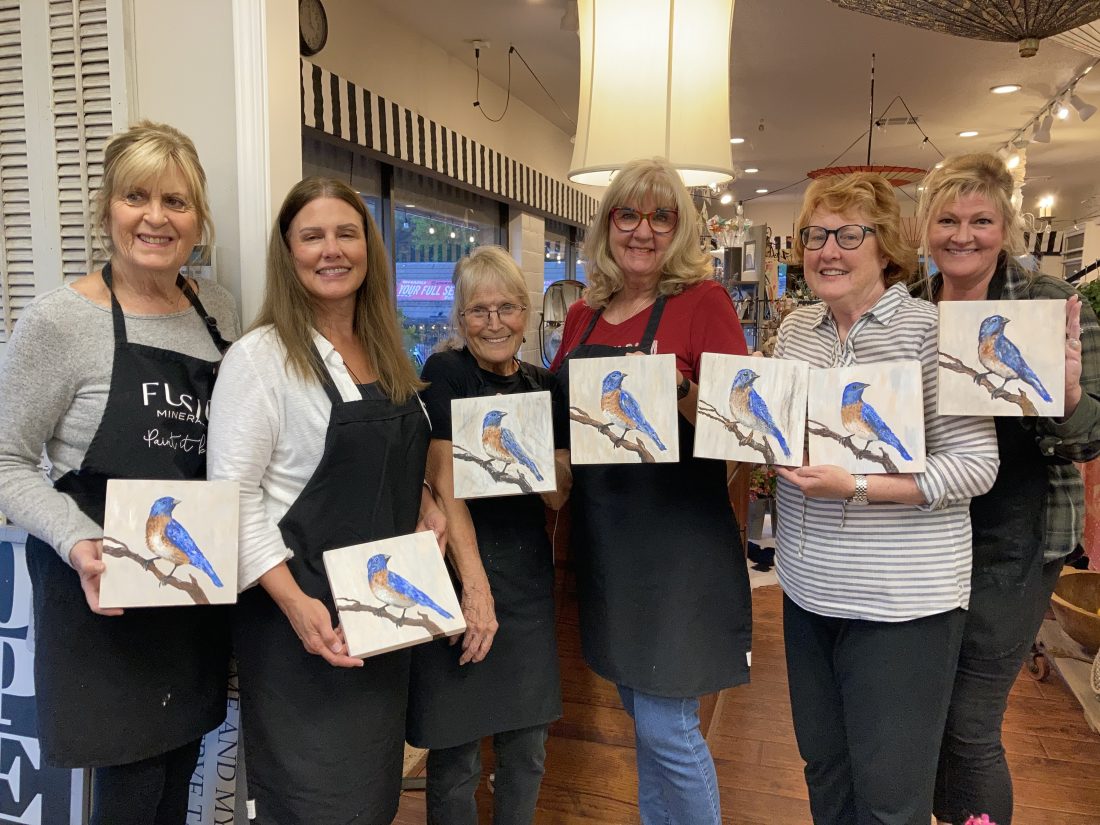 (Students from our first class in the series)
Susanne will be prepared for you, with pre-sketched wooden 8 x 8" art panels and step by step instruction.  Bring a friend, an adult beverage and plan to have some fun.  You'll leave with a beautiful picture and be totally amazed at your budding talent!
Sign up for classes Here!
__________
New arrivals!
This leopard/floral print top looks great.  It's the first time ordering from this company.  Can't wait to see how you like it!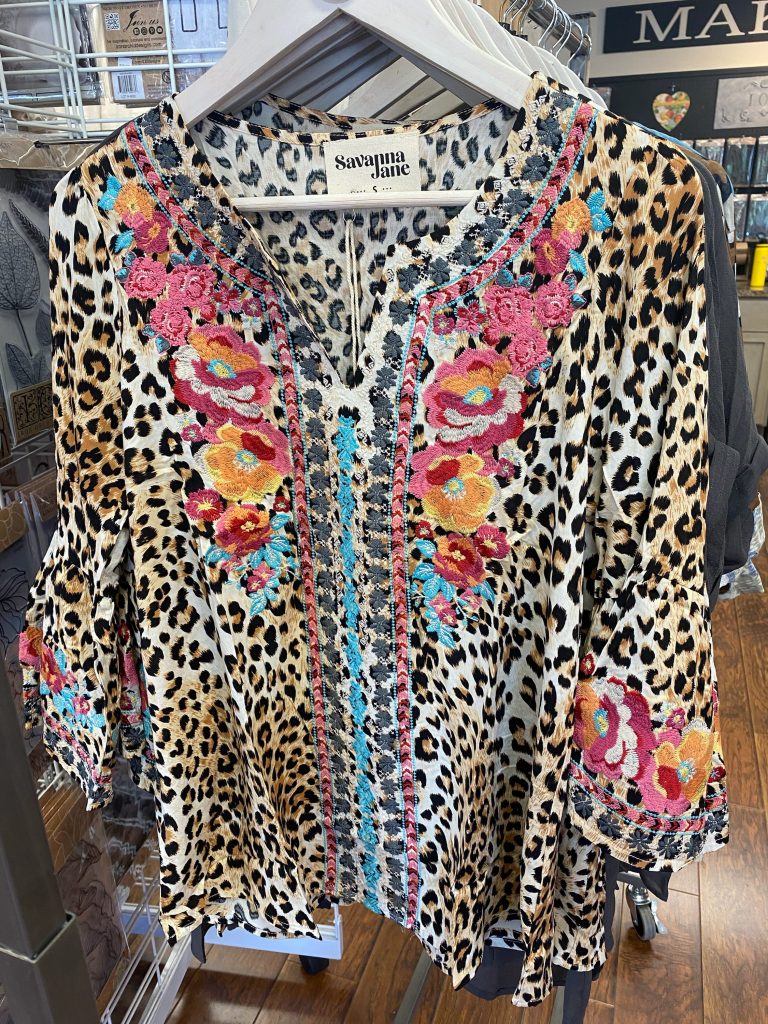 Well, that's all I know, for now.  We'll be open, as usual, today through Sunday, 11;30-4;30, so I hope you can stop by!
I'll be praying for sunshine at Lake Tahoe!
New arrivals, classes, and creative inspiration
is headed your way!
Signup for our weekly newsletter
Follow Us For More Inspiration