Fusion and IOD Sale This Week, Plus Lots More!
June 16, 2021
 HELLO GORGEOUS!,
I have lots of good news, so stay with me!  First of all, all Iron Orchid Designs and Fusion Mineral Paint is 10% Off, through Sunday.  Both in store and at: http://Www.thetreasuredhomeshop.com.
Lots of you have signed up for our Demo Day events!  This is a great opportunity to see what our creative products have to offer you and how easy they are to work/play with! 11 a.m.: Iron Orchid Designs and 1 p.m.: Fusion Mineral Paint.  Both segments last about an hour and you'll leave with enough information and inspiration to know if you'd like to dive deeper!
How hot, is hot?
It's almost 10 p.m. and it hasn't really cooled off in the house, this evening.  And today was the cool day! A mere 98 degrees!  Oh, but it's dry heat! I think I'm really just dreading what the rest of the week is going to feel like!  Our 1960's office building, turned shop, has single pane windows!   Thankfully, our A/C units do an excellent job cooling the place, despite the windows.  A few years ago, some kind soul climbed onto our roof and stole all of the copper out of the six A/C units, to sell for scrap.  Hence, new units that cool well!
Father's Day is this Sunday!
I had fun today, creating a table filled with gifts for Dad.  You know he doesn't want much.  Just some recognition for always being there, looking out for you and giving his unconditional love.  My dad was pictured in the dictionary, next to the word "strict".  There were times when I was not feeling so squishy, lovey,  warm and fuzzy, about my pop.  Thankfully, I grew up and so did he.l 🙂
Charcuterie Success!
Sunday afternoon's Charcuterie class was a great success, I hear!
Eleven of you lovely ladies took your very own, beautifully created charcuterie boards home, to share with friends and family!  You became everyone's favorite!  Not that you weren't already!
Our next Charcuterie class is on the calendar for August 7th.  I understand that there are just three spots left for this class, so don't dilly dally!
PRACTICALLY FREE!
The shop is packed again, with wonderful pieces for your closet!  Every week, we get fun new pieces in.  What comes in, must go out, one way or another.  Hence, the SALE OF SALES! You may know we have a large sale rack and up until today, prices were basically half off of our regular retail pricing.  Well, today, I had a brilliant idea and decided to cut all sale prices in HALF!  So, you'll find some crazy bargains!  Shop early for best selection!
Family Time is always the best!
I couldn't have asked for much more this last week, with my kiddos.  A bit warmer weather would have been nice, but it was just great!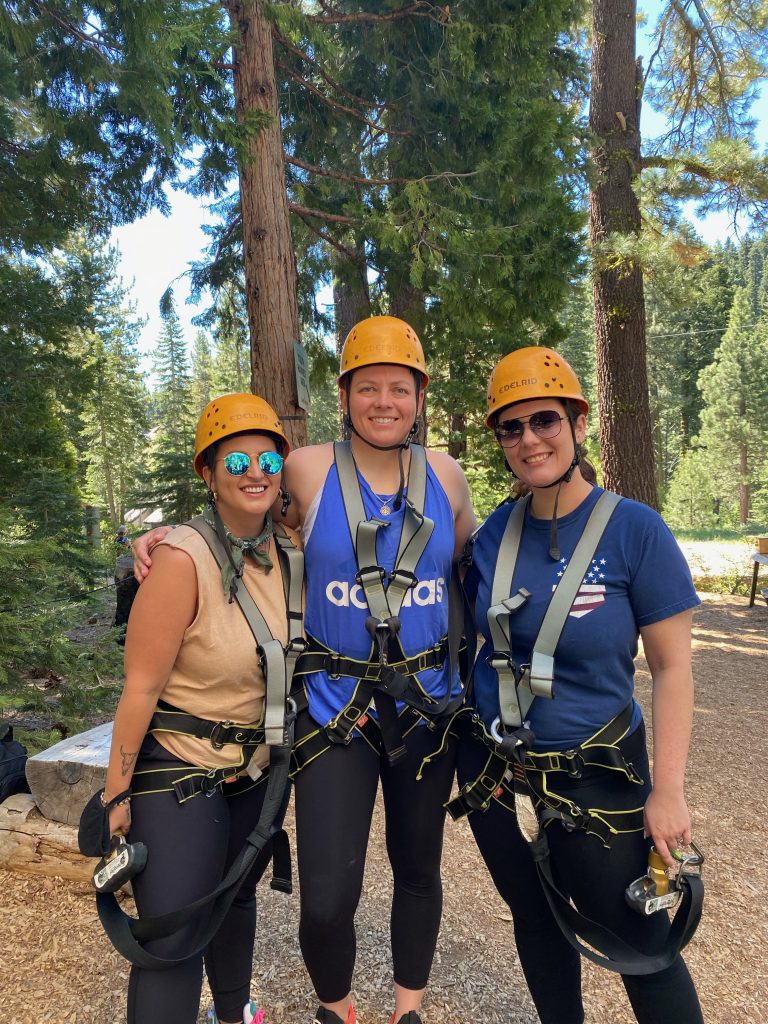 It's so good to see everyone having fun together!
I sure wish they all lived closer!
Lake Tahoe never disappoints!
Well, friend, that's all the big news I have to share, this week.  Thanks for reading this far and for supporting our small business!  You're the best of the best!
Say your prayers and give thanks for dry heat! It's summer in Sacramento.  Nothing new, even though it hits us like a ton of bricks, when it arrives!
New arrivals, classes, and creative inspiration
is headed your way!
Signup for our weekly newsletter
Follow Us For More Inspiration