Happenings at the Shop this Week!
August 31, 2020
Hey sweetness!,
I'm early this week, but I have important news to share!
First of all, let me whine for a bit! It's only Monday, as I begin this post.  I've spent at least three hours, trying to get two software programs to talk nice to each other.  That means waiting for "customer support".
I am not a technical type of person and this makes my hair catch on fire.  Smokes coming out of my ears, too!  I'm a hot mess!
I need a day off. Oh wait, this was my day off!
I did go on a lovely kayak ride and walked my buddy, Micah, this morning.  Quit your bitchin' Babs!
The water was like glass, which made up for the smokey haze.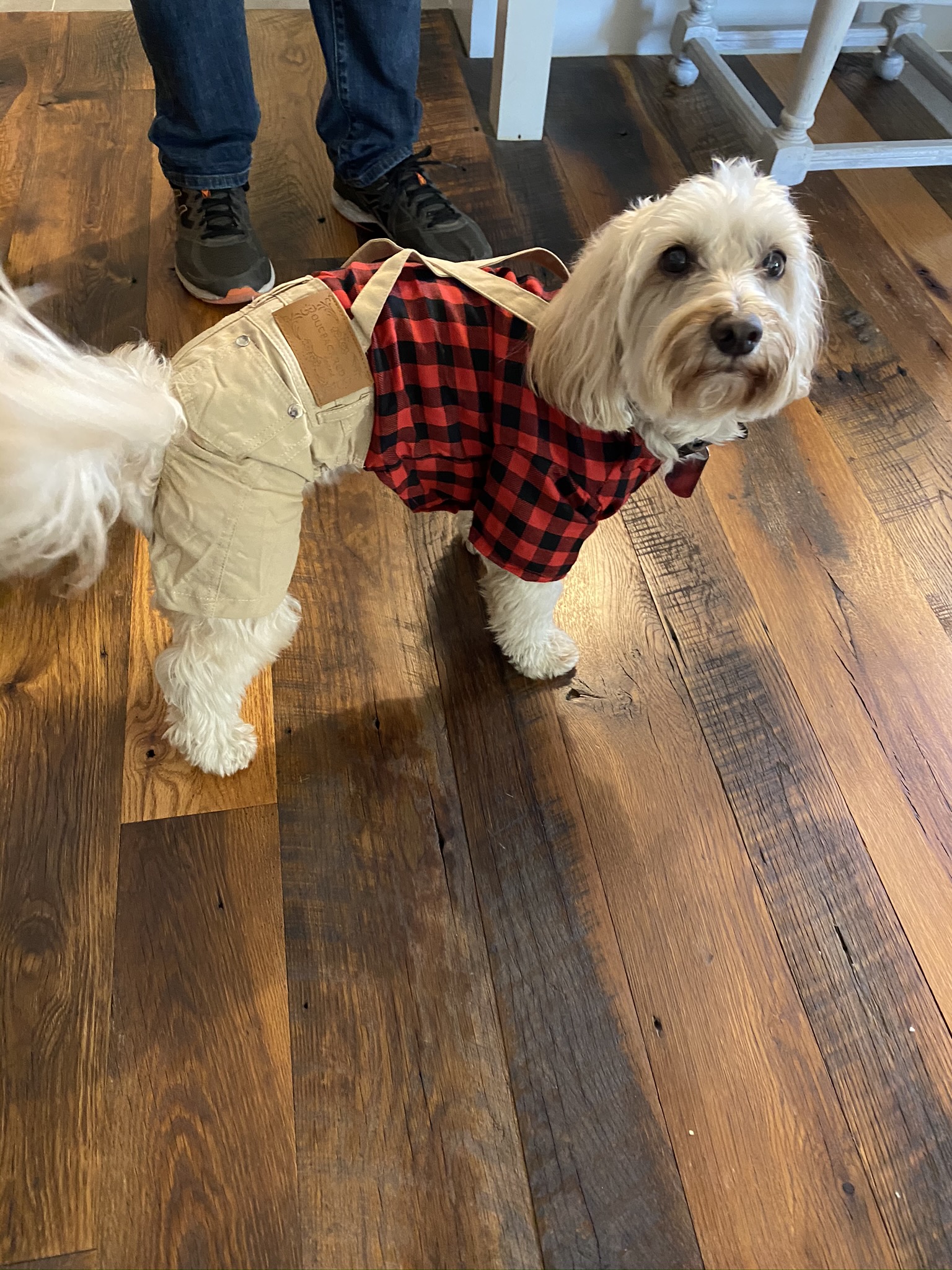 Micah let me try on his new Macho Man overalls! I didn't make him wear them on our walk.  Still a bit too warm!
---
I wasn't at the shop today, but we should have received our Iron Orchid Designs new stamp and mold releases today!  There are THREE new typesetting stamp sets, (among many other treats)! My favorite is the "Ray Dunn" style, shown in the first photo above!
Here's a peak of what's in store for all of you I.O.D. Lovers!:
Yes, it's a winter wonderland!
Look at that detail!
The detail is always amazing!  If you haven't done any stamping yet, remember you can stamp Fabric, glass, furniture and just about any clean, flat surface.
You won't find these new additions in our online store quite yet.  That was a Jill-Job and we have no Jill. I'll let you know when they've been added. Thanks for your patience!
I'm so happy to say that we've hired a new manager, who starts this week, to help steer the ship.  Her name is Michelle and she comes with lots of retail experience.  If you applied for the position, please accept my apologies if I didn't get back to you.  We'll be celebrating our 8th Anniversary, this October and I just felt it was time to fine tune some of our behind the scenes businessey kinds of things, with someone who's been there before.
Jill, has taken a job at UPS, back home in Idaho.  Her time at the shop was a gift for me and all of the customers she served for six years.  All the best to you, sweet Jill! We miss you!
---
All clothes, scarves & totes are 50% Off!
FINAL MARK-DOWN!
Crazy great deals! Come and get 'em!
---
New arrivals, classes, and creative inspiration
is headed your way!
Signup for our weekly newsletter
Follow Us For More Inspiration