Lots of new arrivals are in!
March 23, 2023
Hello, princess!
I hope your week has been wonderful!  I've been making up for lost time, after returning from Grandma time, in Virginia. 🙂 Certainly worth it though! While I was gone, lots of deliveries came in, to share with you…but first, I need you to know that Saturday is…
Demo Day
Saturday, 1-2:00
All about Iron Orchid Designs
Free!  We just ask that you sign up in advance, Here!
You'll learn about all of their products, including the ever elusive Paint Inlays.  I've "cracked the code" and will share all of my tips, while I demonstrate the application of this very cool product!
Now, stand back and be impressed with our new display installation!
These silky kimonos are doing so well, I just placed our third order. 🙂
You'll be the star of the beach or BBQ, wearing these new, light weight tunics!
These bags come in two sizes and are made from reversible kantha cloth.  In India, kantha means "patch" and these handmade lovelies are wonderfully unique!
If you love a good book or two on your table, we have a nice selection!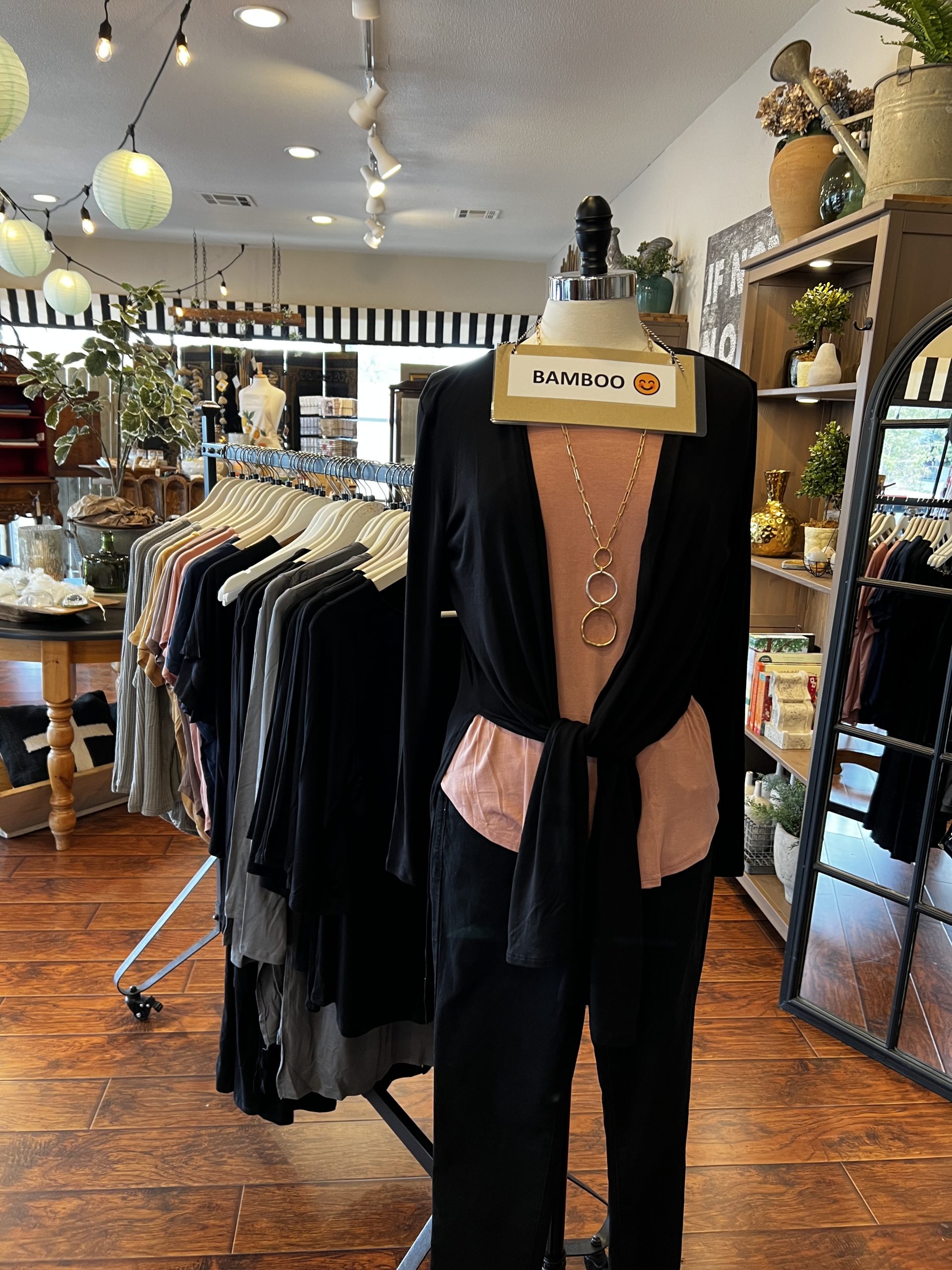 Here's what I'll be wearing to France, next month.  Wonderfully packable, comfortable, bamboo separates that mix and match, for extra versatility.
New separates from your favorite line!
Back by popular demand!  My son Andrew and James.  True love!
Well, darling….
I've gotta run.  Don't be a stranger.  I hope to see you Saturday!
XO, Barbara
New arrivals, classes, and creative inspiration
is headed your way!
Signup for our weekly newsletter
Follow Us For More Inspiration