Guess Who's Coming to Town?
March 11, 2021
Hey, friends!
If you follow the creative world of Iron Orchid Designs, then you know Lynne Brundage, her husband, JR and daughter, Meghan!  Lynne is the creative force behind Ellen J. Goods, a beautiful shop in a 100 year old storefront, in Medina, New York. They sell wonderful vintage pieces that they've restored, beautiful gifts and lots of paint and IOD product!
I met Lynne a year and a half ago, at an Iron Orchid Designs training workshop, for retailers and we've stayed in touch.   We have just finalized plans for a two day summer workshop, July 24th and 25th, at The Treasured Home! I couldn't be more excited.  Her daughter, Meghan, who video tapes all of their product demos, will be on hand, as well.  The dynamic duo!  I'll have more details about the three projects Lynn will help you create, but for now, save the date!  Your creative juices will be over-flowing!
I had lots of fun creating this pillow cover, using Fusion Mineral Paint and IOD's Painterly Florals decor transfer, this past week.
I'm working on our workshop calendar, that will take us through the summer.  As much as I love teaching the classes, organizing the calendar is like my least favorite thing to do!  I know, it could be worse, but show some empathy, OK?
Fortunately there are some wonderful workshops coming your way!! Seriously!  Vicky our master of charcuterie, (meat and cheese trays) has returned to teaching classes!  She's a wonderful instructor, that will turn you into the hostess with the mostest!
Susanne, our Paint and Sip instructor, is back to teaching, so be on the look-out for her classes, which are a blast!
In other news…
You love the rechargeable flame modules on a timer, that create a realistic glow, inside a translucent container.  You have to see them, but they've been a big hit and they're now on sale!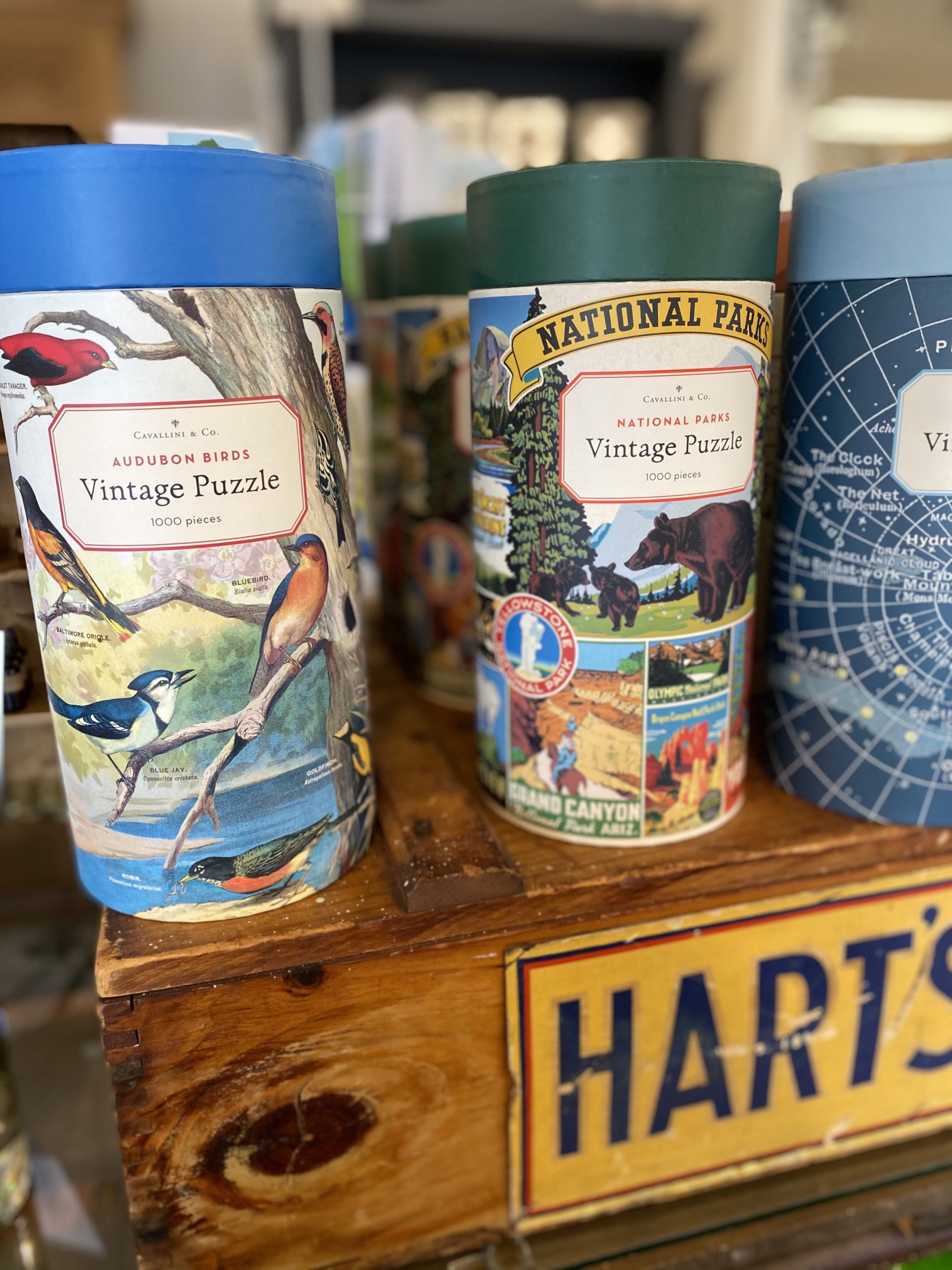 We also got a couple new puzzles in for you puzzle lovers!  Baby gifts arrived, too!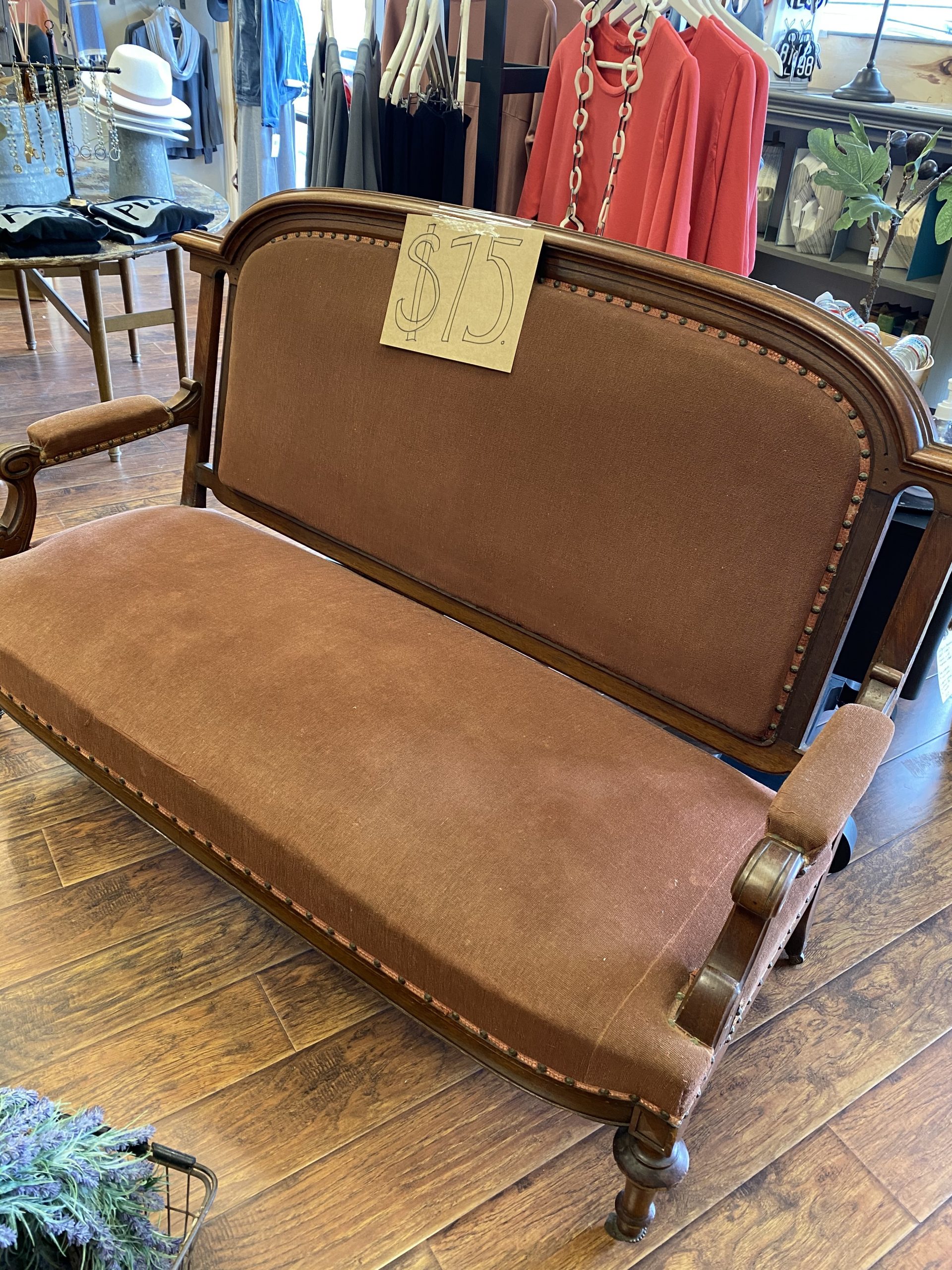 Have I got a deal for you!  A structurally solid antique settee, 62" long, for $75!  I had good intentions, but I'm going to let you choose the perfect finish and fabric, for your home!  Nancy, our wizard of Upholstery will transform it into a masterpiece!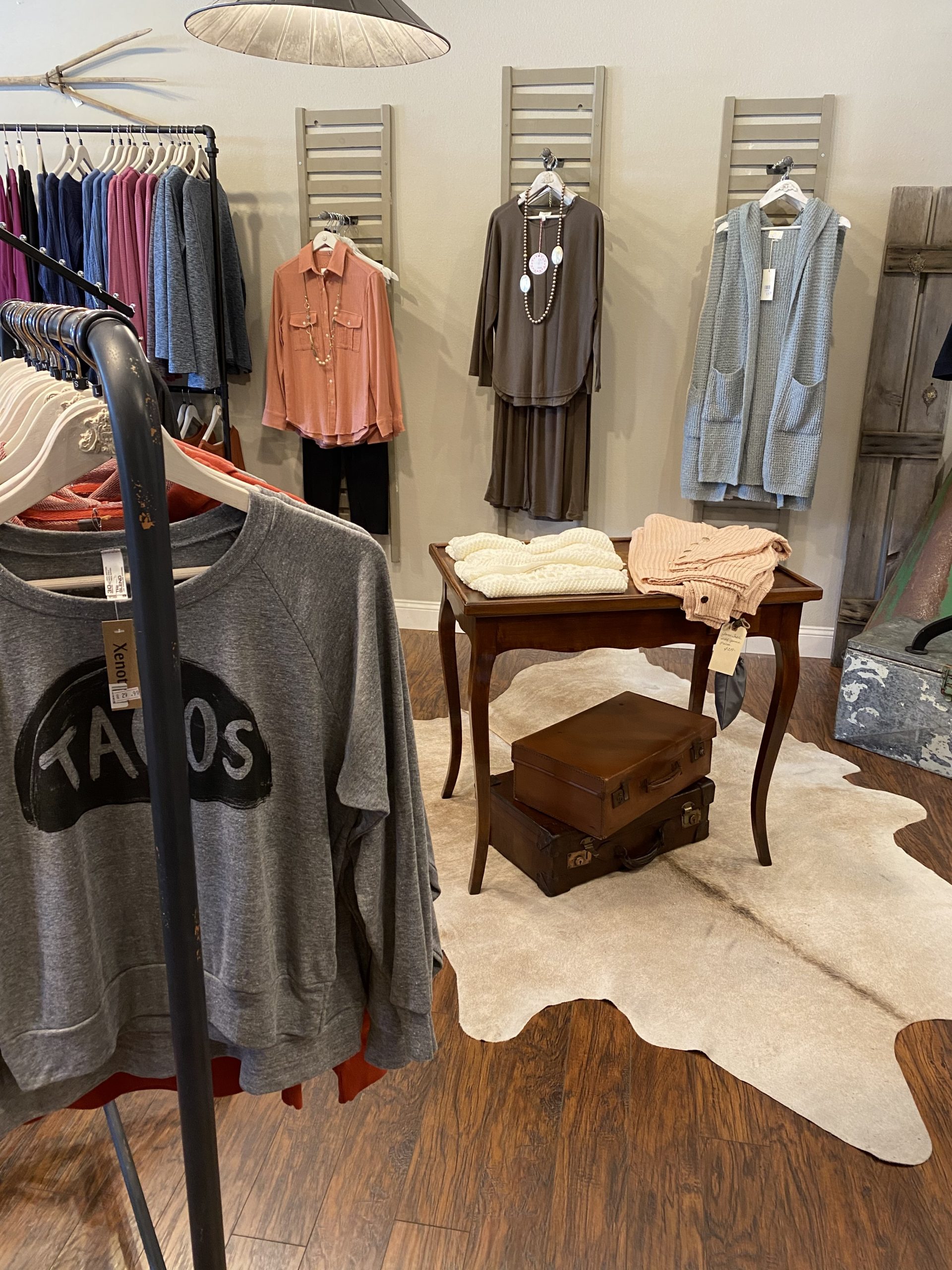 Last but certainly not least, our WINTER SALE continues!  Savings in our back room of 20-50% OFF!  
Don't forget, we're open 11:30-4:30, Thursday through Sunday and we look forward to your next visit!  Come see the oak dresser I've painted in Fusion's white-white Casement!  It's nearing completion!
Take care of your beautiful self!  Wash your hands and don't forget to say your prayers!
New arrivals, classes, and creative inspiration
is headed your way!
Signup for our weekly newsletter
Follow Us For More Inspiration