Lots going on this week!
July 21, 2021
Whew! I have lots to report on.  I sort of feel like Lois Lane!
First of all, we enjoyed our annual shop retreat.  The time went way too fast!  We were sadly missing shop sisters, Susan and Linda.  Last minute things come up, when you're trying to find a good time for 7 women to get together!
One of the highlights was dinner at Soule Domaine, in Crystal Bay, on the north shore. It's always a great experience, without being fussy!  I hope you can try it some day.  They have two seatings, at 5 and 7:30.  You can learn more at www.souledomain.com.
We went on a beautiful walk on Monday morning.  Micah shared some of his doggy bags and we foraged for moss and goodies, for our Wreath Building Workshop, on October 6th.  (Www.thetreasuredhome.com/classes)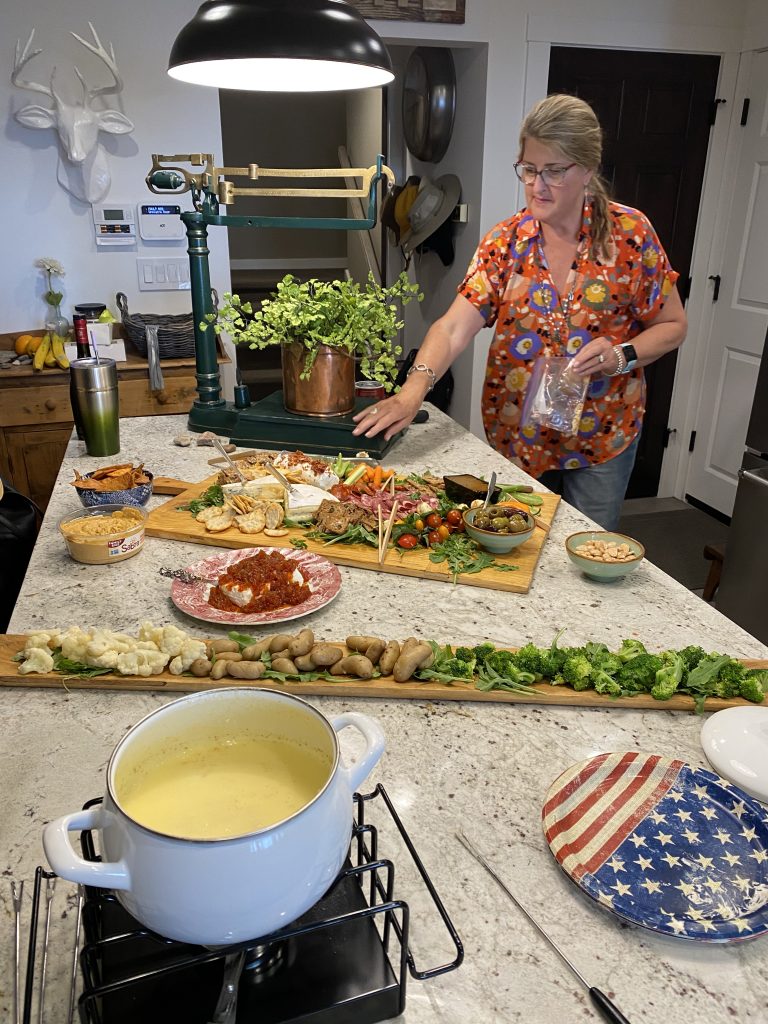 We ate, like it was our last meal!  Everyone contributed and Tregae put together a beautiful spread, for us to enjoy!
Yes, there was a glass or two of wine enjoyed.  You know, red wine is good for you!
You may recall that Fusion Mineral Paint retired a bunch of  colors recently.  So, now's the time to stock up, at 20% off, if you have any favorites in the group.  
.
At the same time, a beautiful new line up of soft, gorgeous colors have arrived. You can find both retired and new colors highlighted Online too!
Have you seen the new class Workshop schedule?
There are lots of fun reasons to get creative, so I hope you'll take a look!
Summer Weekend Workshop with Lynne Brundage! (http://Www.ellenjgoods.com)
Lynne, her husband J.R. and daughter Meghan are a powerhouse of creativity. Lynne is truly Iron Orchid Designs royalty! They're all coming out for a sold-out 2-day workshop, this weekend, that we've been planning for months.  I can't wait!
Lynne and family, will be staying at our house.  She'll rest in the I.O.D. Suite.  I've added bits and pieces of IOD projects into the room, just to make her feel at home! 🙂  I'll be posting pictures of the room in the next couple of days.  After the workshop comes to an end, we'll have them join us for a few days up at Tahoe.  It should be lots of fun!
Myra Bag Headquarters!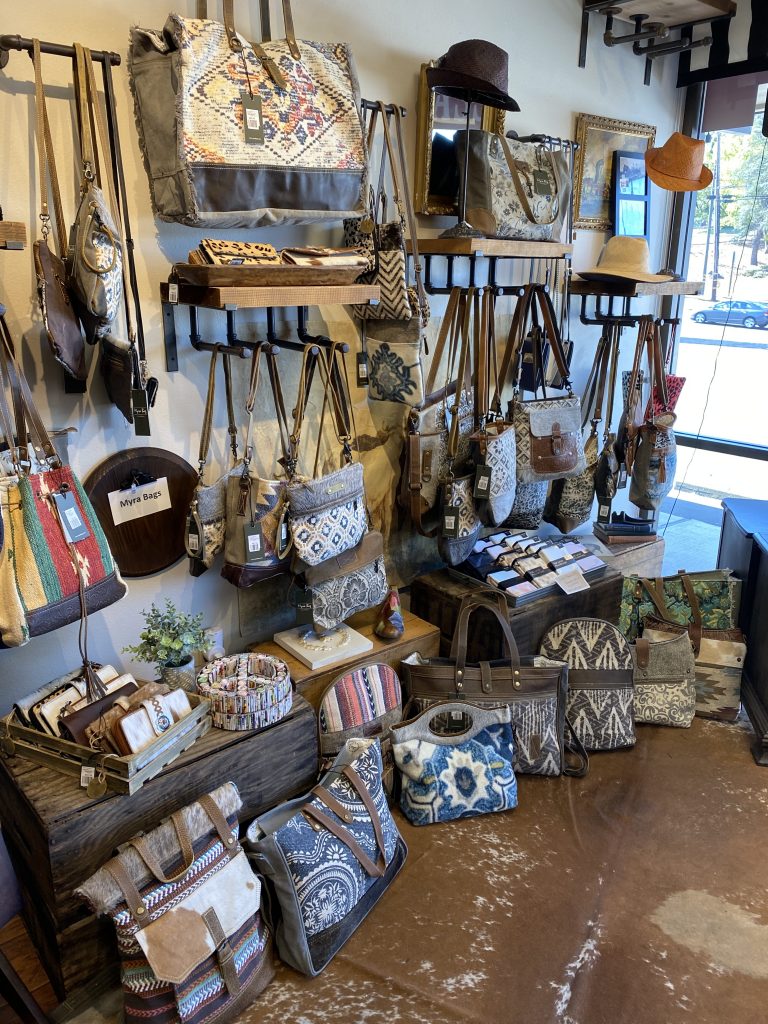 We got another Myra Bag delivery in this week and we have a huge selection of weekender bags, messenger bags, back packs, wallets, you name it!
What a great line!
Well, let's see.  I think that's just about everything.
Sending good thoughts and blessings your way!
New arrivals, classes, and creative inspiration
is headed your way!
Signup for our weekly newsletter
Follow Us For More Inspiration