Last week of our Summer Sale…Save 50%!
August 25, 2021
Hello darling!,
I hope you're doing wonderfully and enjoying a few relaxing days of summer! I've enjoyed shopping for you all, this summer.  Now, it's time to make room for fall!
You read that right! 50% off remaining summer clothes, straw bags, hats and scarves!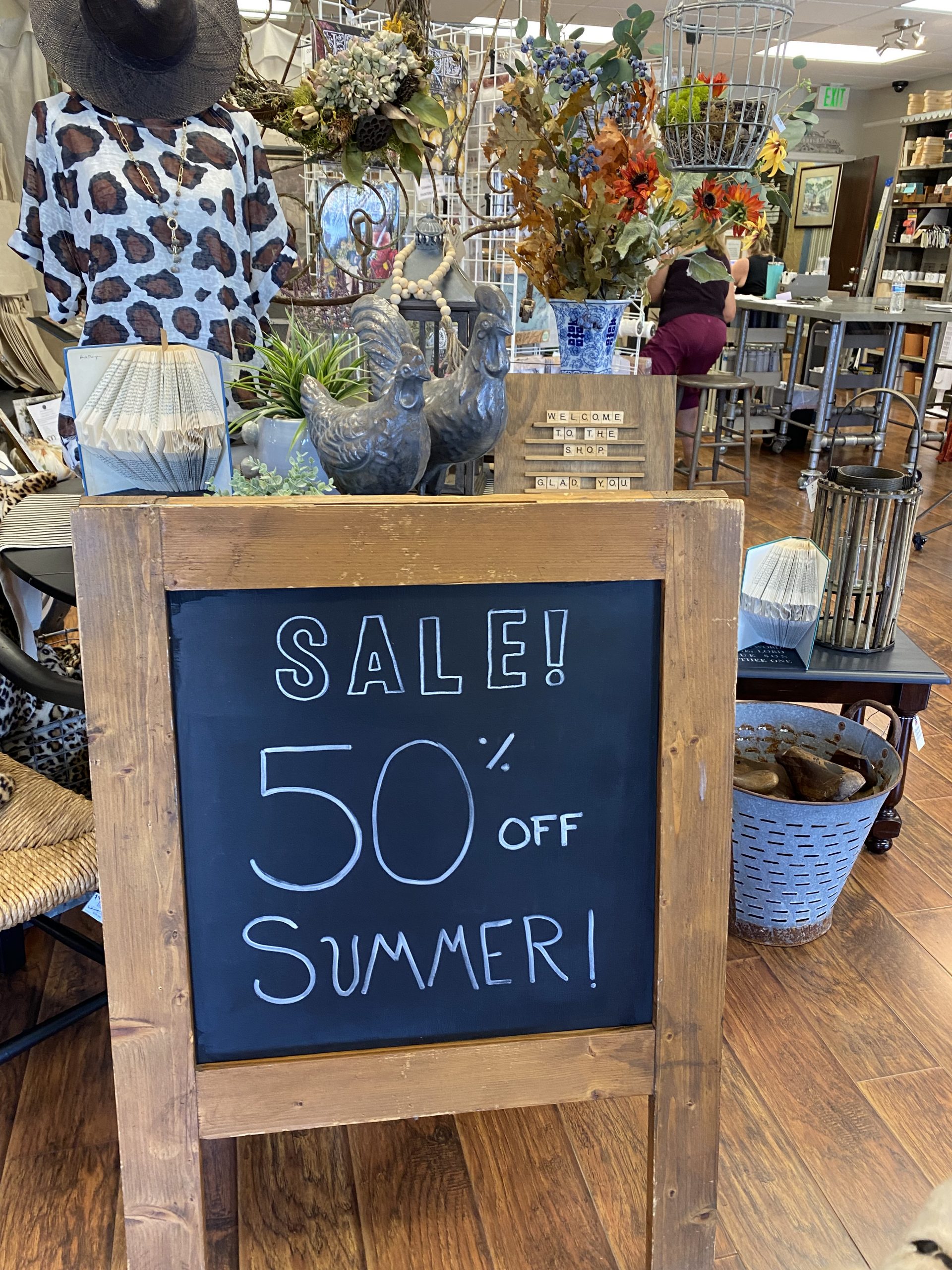 There's still great pieces to choose from and plenty of warm days left, to enjoy wearing them!
I took this photo this afternoon, to give you an idea of how much inventory is left, to shop!
Head on over!  We open at 11:30 til 4:30, today through Sunday.
We have some new arrivals worth mentioning!  These are African mud cloth wraps.  Throw one over your favorite chair, ready when you need a little bit of something extra.  They're hand stamped and the panels are sewn together by hand.  Many of them have hand made tassels on the end of the throws.  The indigo colors are wonderful.  Check them out!
Did I mention our straw hats and straw purses are half off, too?
These new dough bowls are wonderful.  Much more of a contemporary version to the antique versions and very striking.
Next week, I'll share my finds from my trip to Market, this week!  I found of boat-load of wonderful things, especially for the holidays!  All we have to hope for now, is that they show up before Christmas!  Crazy times, these are!
Now, it's time to take Micha Man for his evening stroll.  Hoping to see you soon and please keep our fire fighters in your prayers, for a speedy end to it all!
New arrivals, classes, and creative inspiration
is headed your way!
Signup for our weekly newsletter
Follow Us For More Inspiration