Can you believe it's really December?!
December 2, 2020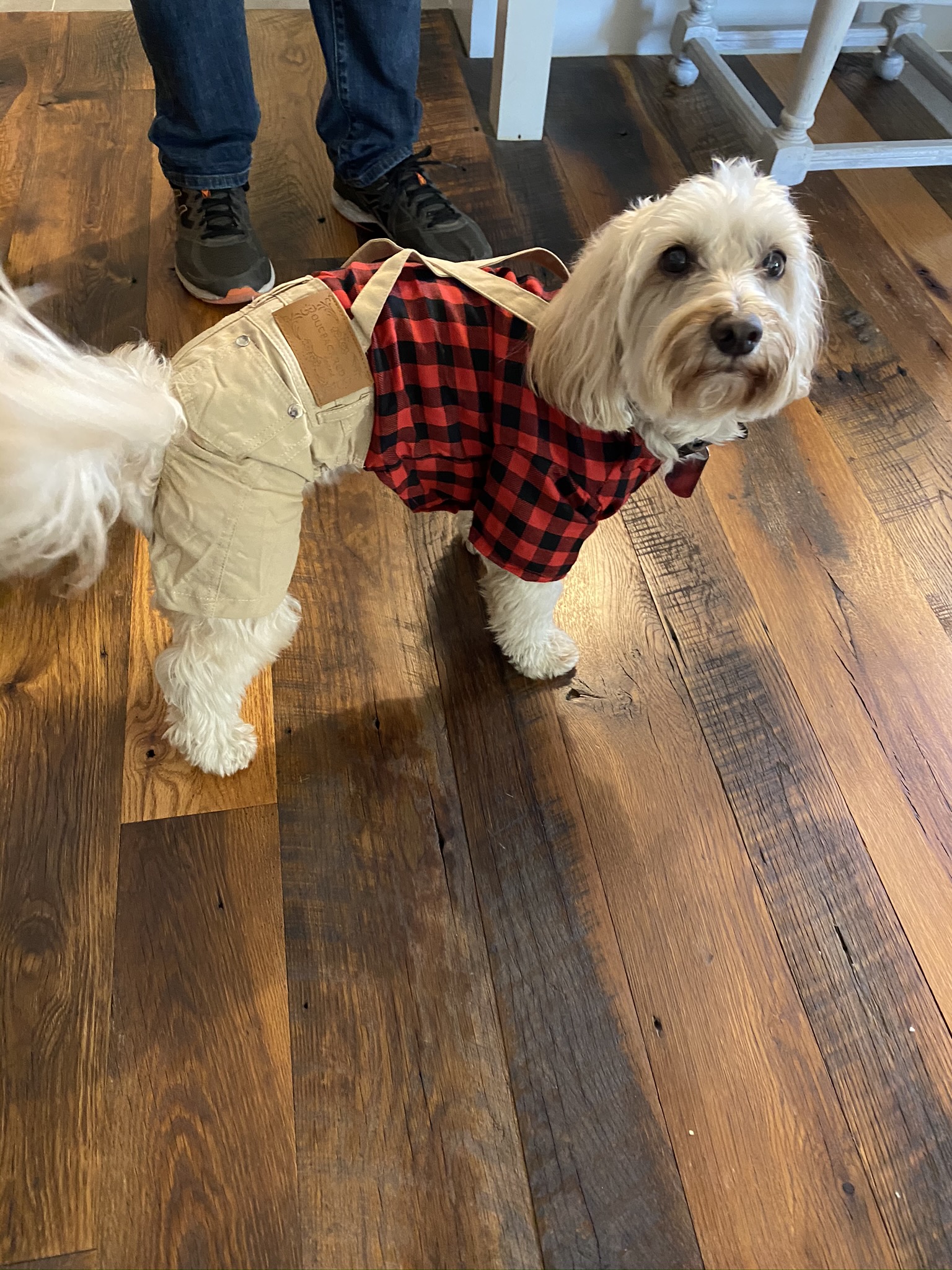 Hello there!
True confession time.  This picture of Micah has nothing to so with anything, but its always good for a smile. at least for me! The computer that has more current photos wasn't nearby.  What a sloth!
If I had the right computer, I'd show you the incredible job I did, painting a vintage tea cart and an Empire night stand, in Fusion's Coal Black!  🙄 It felt good to get a paint brush in my hand again, since it had been a while! Both pieces were donations from generous customers, who know I'll give pieces they've lived with for years, a new life.  I hope you'll take a look, next time you stop by.
______________
Thanks so much for supporting us in a BIG way, last week, for Small Business Week! Most Sacramentan's have never stepped foot in the shop, but for those of you who do, thank you SO much! At this rate, eight years in, we may not be a non-profit business forever! 🙂
____________
I've been sleeping about nine hours every night lately! Last night I dreamt that I was in France!  (I have great dreams!)  I can't wait until that's actually reality!
_____________
This week, we got more angora scarves in and some bacon jams, believe it or not! I haven't tried them yet,  but loving bacon as much as I do, what's not to like?!  Our Camp Craft Cocktails should be in early next week.  We've got more puzzles coming in this week. I also picked up more greenery and Christmas, to get us through the season!  I may have indulged in gnomes a bit more than I should have this year, but what can I say?! One gnome per household, is all I ask!
_________
Oh!  I have the perfect Christmas present for you to give your family!  🥰 I'm re-doing the den a bit and it's time to find a new home for the bumper pool table, we bought when the kids were home.  It turned out none of us were big pool sharks, so the table has gotten little use and looks like new.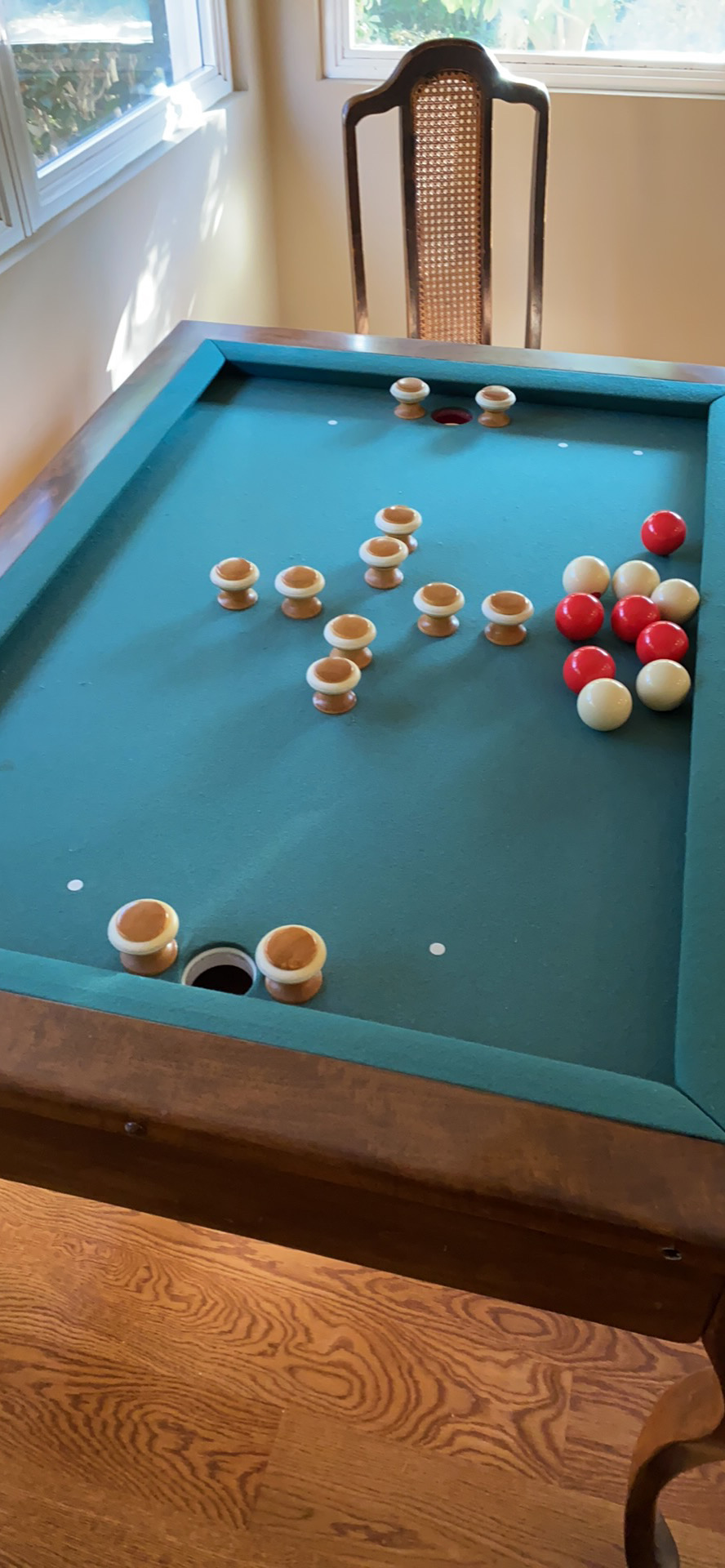 It's about half the size of a normal pool table.  It comes with a top, covering the pool table, so it can be used as a desk or for extra dining space.  You do need this, don't you?

Everything's included except for the two strong men you'll need to get it to your nearest man cave!  I'm asking $650.  That's less than half what we paid for it.  Let me know if you'd like to take a look!
Next up…
I ordered some Mother of the Groom dress options, that should be arriving soon!  My son, Andrew, is getting married to a lovely young woman, March 21st, in the Virginia/DC area. I've heard of friends who tried on a hundred dresses, before finding one they liked, so I thought I'd start early! Stay tuned!  I'll need your opinions!
__________
Well, our 25% Off all Christmas sale continues and I'll be at the shop tomorrow, to bag up your gnome(s)!
Until then,
Wash your hands and say your prayers!
P.S.: I just sent the workshop calendar for January and February to my tech guru, so hopefully they will be posted on line soon!
New arrivals, classes, and creative inspiration
is headed your way!
Signup for our weekly newsletter
Follow Us For More Inspiration