End of Summer Sale Continues! Plus, BIG News!
August 22, 2022
Hello again!,
Our End of Summer Sale is still in progress and there's lots of warm weather clothing, for you, at 30% Off! Save 30% off of ALL clothing, except for Democracy jeans.
Now, for the Really BIG news!
We'll be closed next week, Sunday, August 28th, until Tuesday, September 9th, while we "right-size" the shop. Here's the plan…
We'll be celebrating our 10th year in the community, this fall.  With a new grand baby on the way, it's time to "Right-Size" life!
Have no fear!  We're going to be around a lot longer, with your favorite gifts, fun fashions, paint and workshops!
By the way…
In my never ending search for old stuff, I came across this wonderful old leather satchel, the other day.  If I'm reading the name properly, it looks like S.S. Hampton.  Being the "crack" investigator that I am, the S.S. Hampton was  a British steam ship, built in the late 1800's.  It carried cargo, until being sunk by a torpedo, in 1918, during World War 1.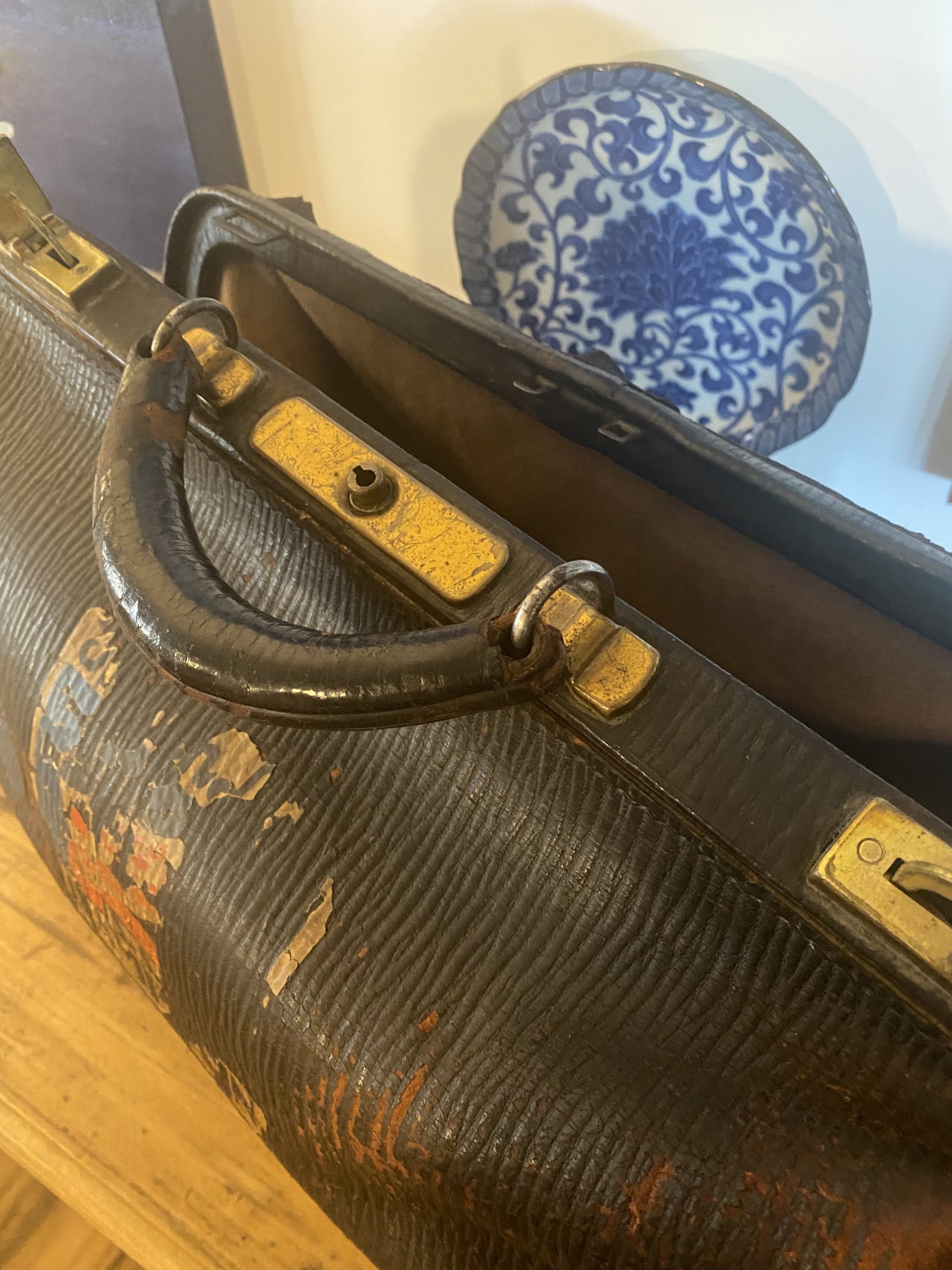 If it's as old as I think it is, it's in pretty good shape, with functioning hardware.
I can't verify it's provenance, but it sure makes for a good story, so I'm sticking to it! It will be at the shop this week, if you'd like to check it out!
We'll, there you have it.  
As always, thanks for your amazing support!!
Hoping our paths cross very soon!
XO, Barbara
New arrivals, classes, and creative inspiration
is headed your way!
Signup for our weekly newsletter
Follow Us For More Inspiration