Bits and pieces of life…
July 11, 2023
Hello gorgeous!
Here's my latest project, painted in Fusion Mineral Paint's new color, Cambridge. I updated the piece, finding this pretty brushed brass hardware, on Amazon.  It's going to a new home very soon and I hope they love it!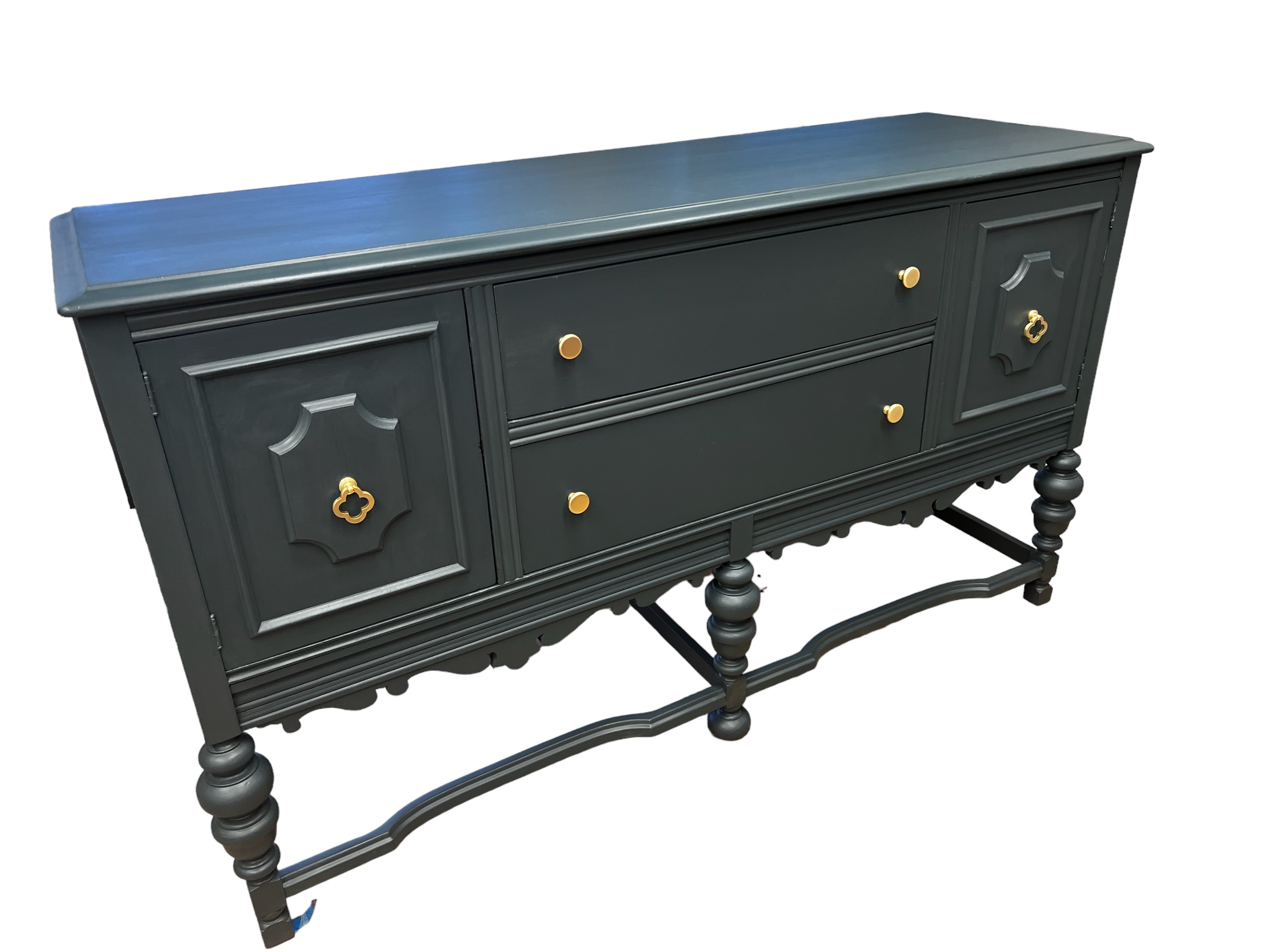 I hope you're staying in the shade this week! Thinking about the forecast ahead, I'm reminded to count my blessings.  I hope and pray that the rain stops in New York and Vermont, very soon!  Daughter, Betsy, stationed at West Point in New York, said they had 8 inches of water in two hours on Sunday, along with major flooding.
Speaking of blessings…
Last week, I mentioned here, that my sister, Carolyn, had just moved her husband to a memory care facility and how hard that was for the two of them.  Right away, I got an email from Diane Lewis. She shared a similar story, of how hard it was, when her mother was faced with the same condition.
Looking for a way to comfort her mother, when she was first diagnosed, Diane knitted her a blanket.  After her mother, Alice, passed, Diane knew she wanted to do something to help others, facing the same challenges, so she created a non-profit organization, called Alices's Embrace.
Diane has so much to be proud of!  She's organized hundreds of knitters and crochetters, from around the country, who donate their blankets, to those in need.  Diane offered my sister a blanket for Ned and Carolyn was so touched by this selfless generosity!
Diane told me that they are always looking for people to make blankets, to fill the growing need.  She also said that if you know anyone with dimentia/Alzheimer's, that might like a blanket, to reach out to her.  If you'd like to learn more, just click Here.
Iron Orchid Designs Sale!
Buy one I.O.D. Product and get the second, half off!
(Second item will be of equal or lesser value. Great savings!)
We have tons of inventory and next month, the new Holiday release will arrive.  So help a girl out and let's make some room.  Sale includes the whole line!

Join us for…
_________________
We have new linen that arrived, at really great prices, along with new denim shirts, some new purses and more 18K gold filled jewelry! We'll leave the A/C on, for you!
Take care of yourselves!
XO, Barbara
New arrivals, classes, and creative inspiration
is headed your way!
Signup for our weekly newsletter
Follow Us For More Inspiration